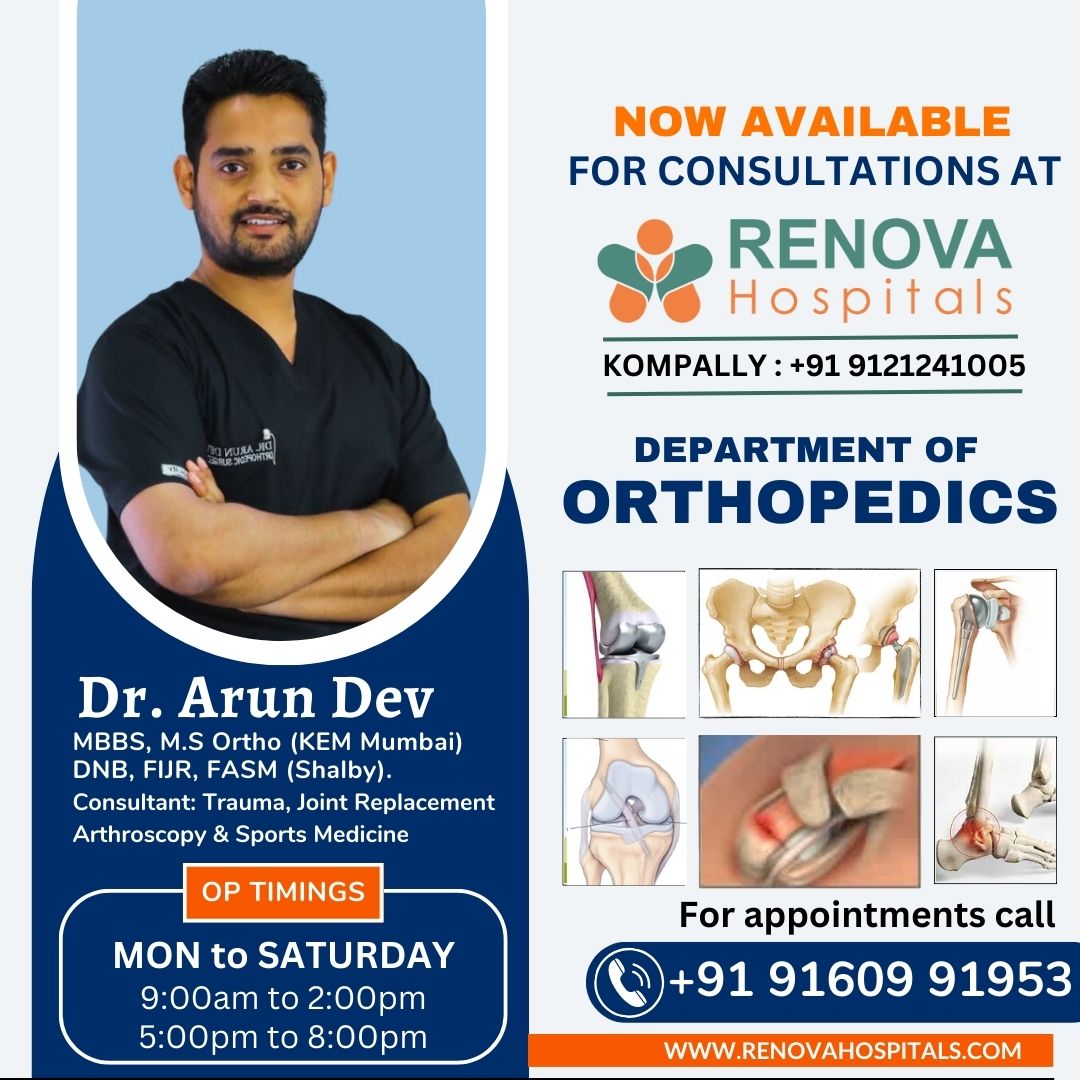 About Dr. Arun Dev
Best Joint Replacement Surgeon in Hyderabad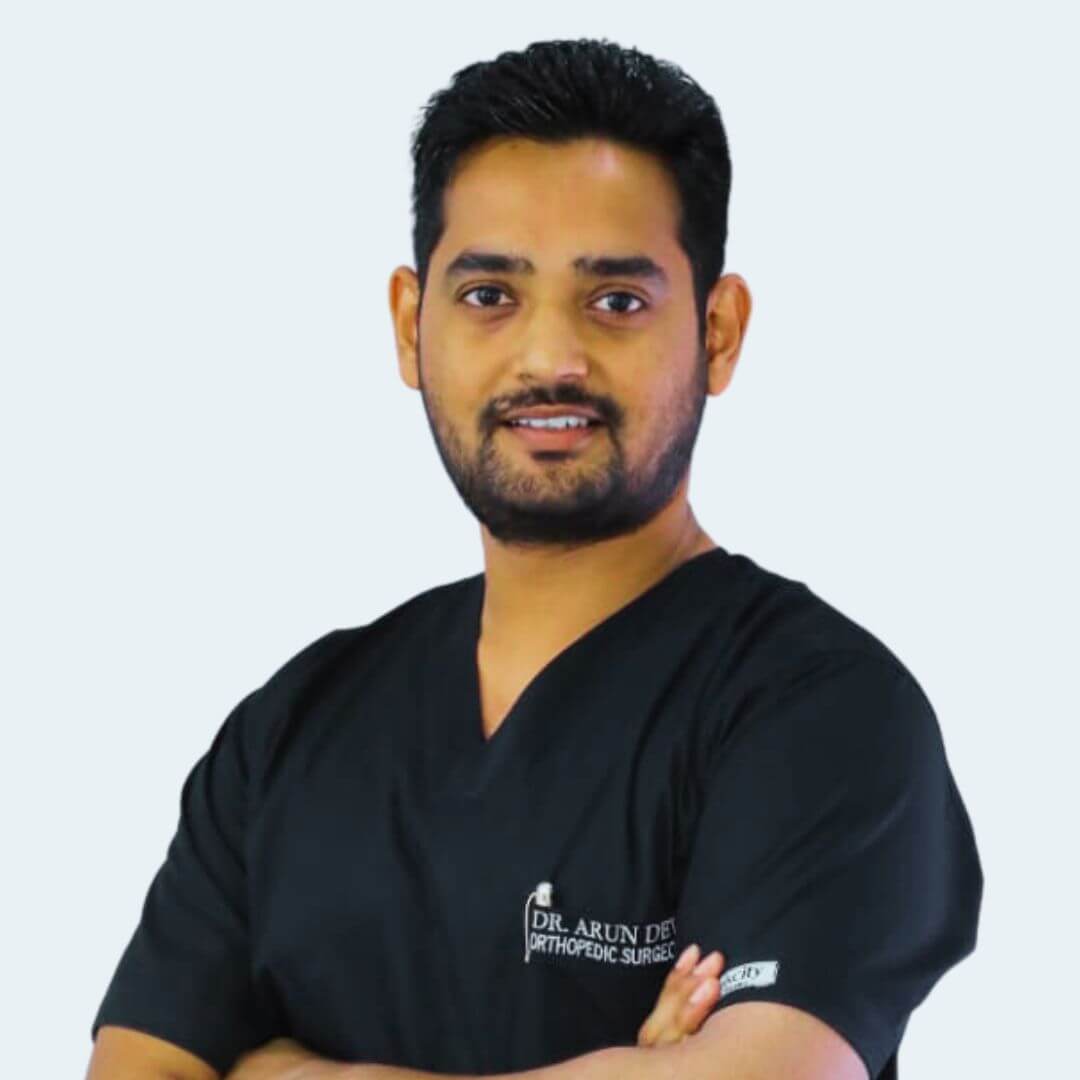 In Hyderabad, Telangana, Experience exceptional orthopedic care with Dr.Arun Dev, a highly accomplished Orthopedic Surgeon with an extensive track record from prestigious institutions like KEM & SION Hospital, as well as SHALBY Hospitals. Dr. Arun Dev specializes in Joint Replacement Surgeries, Arthroscopy and Sports medicine, Complex Trauma ( RTA ).
 🛑Summery:-
Successfully completed over 1500 + surgeries, including trauma, joint replacements, and ligament tear procedures.
Possess professional experience working with SHALBY Hospitals for 2years which is recognized as the largest center for joint replacement surgeries in India.
Experience of working for 4years at India's largest Trauma centre and Elite institutions ( KEM & SION Hospitals Mumbai ).
Capable of managing intricate orthopedic departments that encompass a broad range of specialties, including Trauma resulting from Road Traffic Accidents (RTA), Pediatric and Geriatric fractures.
Handling Knee and Shoulder ligament injuries.
Myself being sports person I do lot of cardio and jumping, due to that I got injured and was suffering with Knee pain. I have consulted Dr. Arun sir, got operated Arthroscopy key hole surgey. Now am able to restart my sports career. Am very much thankful to Dr. Arun Dev sir and Renova Hospital team. 
I was suffering from severe Hip pain since a year. I have consulted a doctor in my village, after the tests he diagnosed it as left hip synovial chondromatosis with secondary arthritis which is a rare condition seen in 1 in 1 lakh people. My doctor refered to Dr. Arun sir, I got operated and now am completly fit and healthy. 
I was suffering from right knee discomfort, deformity, and impaired day-to-day activities, such as climbing stairs or getting up from a sitting position. I was sugested to visit Renova Hospital, and I have consulted Dr. Arun Dev sir, I am fortunate get operated by him now am happy to continue my regular activities without any support. Thank you Dr. Arun sir.